---
Tanker Bodies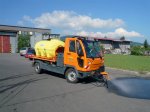 NCS tanker bodies supplied in volume range from 500 to 10000 litres made only from fibreglass laminate designed using the broad experience of the manufacturer.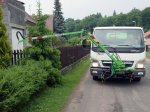 Tanker bodies accessories for multiple tasks: various washing bars, MLS extendable washing bars, KRS spraying arms, various winch types, single-arm or twin-arm extension systems etc.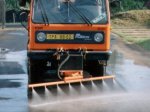 Low-pressure and high-pressure washing devices complement already mounted utility water tanks. High-pressure hydraulic pumps, which can be built in existing tanker bodies (VVA), or various devices separated from the actual water tank will meet all your needs.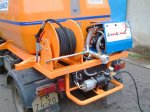 Tanker bodies design for working with utility water that use high pressure water for cleaning sewage systems, manual high-pressure washing, railway areas cleaning etc.
---
---